WSS Main: FAQ: Fly Fixtures For Sale
Click on the image to see a full sized version
There are:
Quantity 4: 4' long single sided displays with one storage drawer, open storage shelves and slatwall section on the back side. These have drop-in wooden cross pieces to divide the flies. We did end up gluing some in place to prevent migration. They also have a 4' long shelf above the flies to merchandise fly boxes, etc. One has fewer bins (i.e. set up for larger patterns) but there may be a few extra cross pieces. (This image is a little fuzzy - but these show up more clearly in the image with the 8 foot display - you can see all four lined up in a row).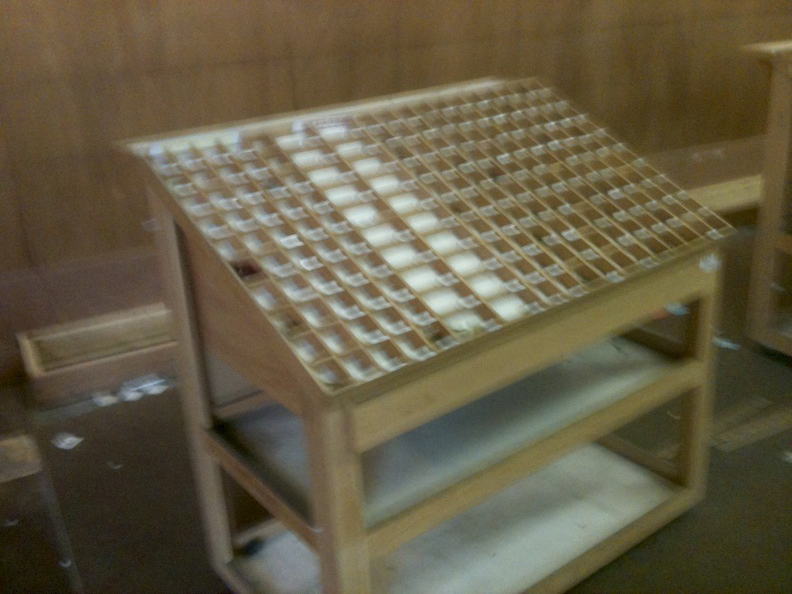 Quantity 1: 6' long double-sided display. This was from the Western Angler display and was used up in the Santa Rosa store before we brought it down. It has solid wood dividers between the bins (no migration of flies) and has additional storage/display drawers on each side. Plus, it has pass-through bulk storage in the cabinets which are open to either side.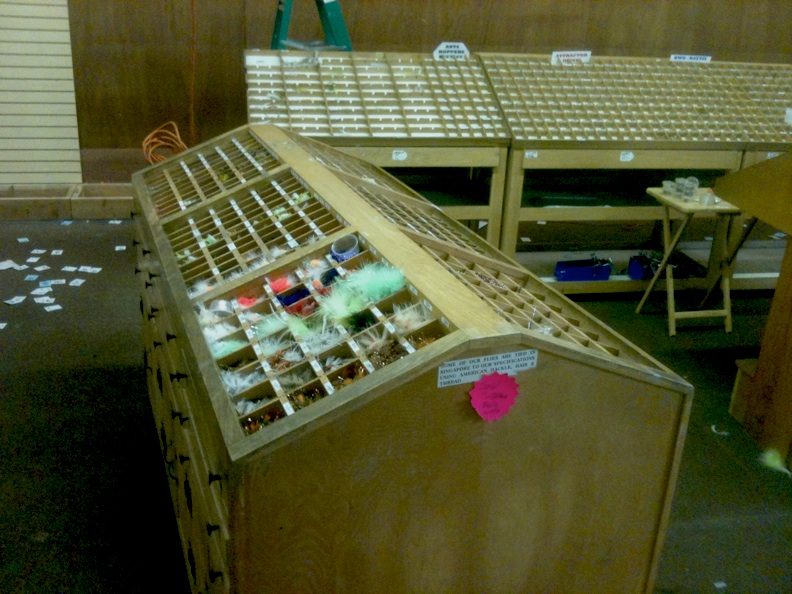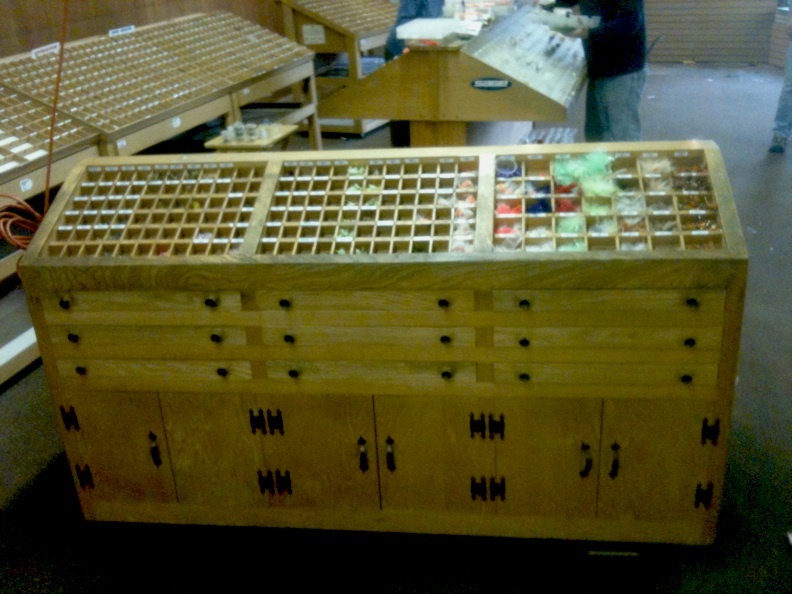 Quantity 1: 8' long double-sided display. This has a step shelf to raise up items off the floor, but no storage per se. It uses white-backed displays with drop-in acrylic divider (2 per side) The wooden top attaches to the base with screws and can be separated for moving. It is currently stored in two pieces.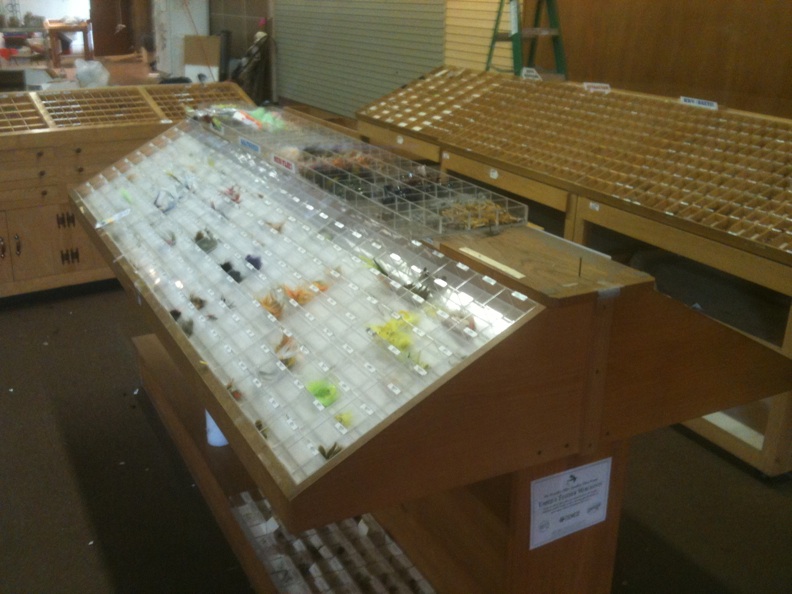 They are currently in storage in San Rafael (two locations). We fit all four into a 14' box van when we moved them out of the building, and you should have moving blankets to protect them. We have furniture dollies to get them onto the truck for any buyer.
I would prefer to sell them as a set. The price would be $1200 for all of them. The 8 foot alone would probably cost a couple grand to build.
The per unit price would be: 4 ' = $200 each 6' = $400 8' = $500
If you are interested in purchasing these,
please call 415-226-9770
or email wssjim @ gmail.com


Western Sport Shop Inc.and
Western Sport Shop Fish logo is a Registered Trademark
Western Sport Shop, Inc.
PO Box 162
Kentfield, CA 94914
Phone: 415-226-9770